Make a Difference Today!!!
NO GIFT IS TOO SMALL OR LARGE
Scrub Life Cares couldn't exist without its treasured supporters. From raising money to volunteering or simply spreading the word – only you can help us fulfill our mission. We value every contribution, big or small. Every donation we receive is cherished and used wisely.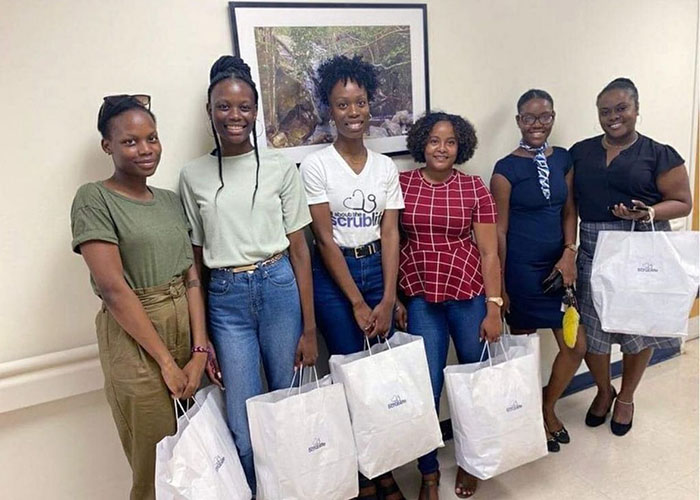 We empower our menstruators by distributing menstrual products and other essential items needed to function on a daily basis. We believe that every person who menstruates should have access to these basic essential items to manage during their cycles.

"Scrub Life Cares" is a Nonprofit organization. All the contributions are tax deductible. No goods or services will be provided in exchange for the contribution. If you have any questions about viewing your giving history, please feel free to contact us at info@scrublifecares.org
We are always look for our partners to join with us & to make a difference. If you want to be a partner with us. Please Contact Us
We are accepting sanitary napkins, deodorant, lotion, bath soap, shampoo and conditioner. If you want to donate in kind items you can contact Us.
We are sharing some information about Period Poverty. At Scrub Life Cares, we are striving to build a community where there is menstrual equity for all. We are committed to ending the stigma. Help us end the stigma and also ensure period items are easily accessible.